Principal Investigator
Dr. Donald H. Burke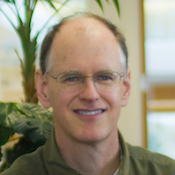 Professor of Molecular Microbiology & Immunology, Joint Professor of Biochemistry and Biological Engineering





I have a longstanding fascination with the near-infinite diversity of structures that emerge from the limited amino acid and nucleotide alphabets that are used in proteins and RNA, and also with the ways that sequence and structural diversity shapes evolution. It is a privilege to get paid to study these things. Off campus, I enjoy cycling and playing trumpet in ShowMe Brass.
Research Faculty
Dr. Margaret J. Lange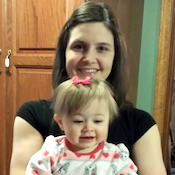 Research Assistant Professor, Molecular Microbiology & Immunology




Broadly, I am interested in HIV biology, gene therapy, and the host response to viral infection. My current work is focused on developing RNA aptamers that target HIV Reverse Transcriptase to inhibit HIV replication for gene therapy applications. My goals are to engineer useful delivery methods for these aptamers, understand how they influence HIV biology, and determine the mechanisms by which HIV can develop aptamer-specific resistance. Outside of the lab, I enjoy chasing after my three year old, spending time with family, running, hiking, music (piano and trumpet), softball, and gardening.
Postdoctoral Fellows
David Porciani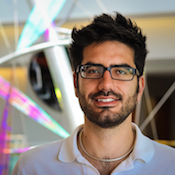 Postdoctoral Fellow, Molecular Microbiology and Immunology





I have always been fascinated with the chemical nature and structural diversity of nucleic acids. My current research is focused on developing aptamers with enhanced chemical diversity that can recognize specific molecular targets. I am also interested in using aptamers that bind to cell-surface markers for use in targeted delivery of molecular payloads. Outside of the lab, I enjoy spending time with my friends, watching movies, drawing, photography and playing soccer. I also love traveling and visiting new countries, meeting new people and learning about different cultures.
Staff
Terri Lyddon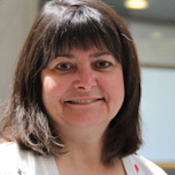 Research Lab Supervisor, Molecular Microbiology & Immunology


I order supplies, organize the lab, and make sure EH&S guidelines are followed. I am working on a cell culture assay that may help us find a new chemical compound that will inhibit viral assembly and/or budding of HIV. I like working on home projects, gardening, drawing and painting. I enjoy breeding and showing miniature longhair dachshunds. I am approved by the American Kennel Club to judge 45 different breeds at their dog shows.
Graduate Students
Carolina Camargo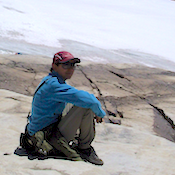 PhD candidate, Genetics Area Program

I am interested in virology, gene therapy and emerging viral diseases. I explore the potential use of lentiviruses for delivery of RNA aptamers against HIV reverse transcriptase. Another area of my research involves selection and characterization of aptamers against filoviral glycoproteins (Ebolavirus, Marburgvirus and Cuevavirus) in cell culture assays with pseudotyped particles. Outside the lab, I enjoy outside activities such as hiking, biking, running, swimming and team sports (soccer, softball, ultimate frisbee).
Paige Gruenke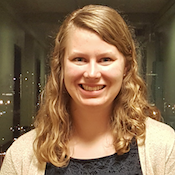 PhD student, Biochemistry

I am fascinated with the field of molecular medicine and the roles that functional nucleic acids can play within this field. Currently, I am characterizing serum-stable aptamers that bind to HIV RT and engineering aptamers for HIV RT that contain two binding modules within a single transcript. Outside of the lab, I enjoy reading, baking, camping, and spending time with my family and friends.
Kyle Hill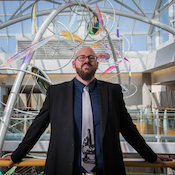 PhD candidate, Molecular Microbiology & Immunology




The Burke lab has demonstrated the efficacy of a class of RNAs called aptamers that inhibit the virally encoded HIV Reverse Transcriptase. My dissertation work focuses on developing the therapeutic potential of these aptamers through increased avidity and viral packaging. Additional projects include expanding what we've learned in the context of HIV to enable the engineering of synthetic biology tools and the translation to relevant plant pararetroviruses for the development of viral resistant plant transgenics. Outside the lab I enjoy restoring classic motorcycles, travel and gardening.
Phuong D.M. Nguyen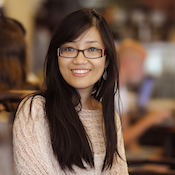 PhD candidate, Biochemistry

Our lab has developed specific aptamers that are capable of binding and inhibiting HIV Reverse Transciptase(HIV RT). Since HIV has a very high genetic variability, I am interested in HIV-1's capacity to evolve resistance to anti-HIV aptamers under mutation pressure. I also want to study, under the biochemical context, the effect of evolving mutations on the interaction of HIV RTs and other small molecules such as DNA, RNA and drugs. In my free time, I like fishing, painting and gardening.
Seth A. Staller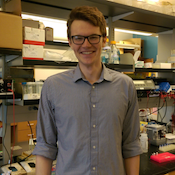 PhD student, Biochemistry

The origin of life remains as one of the biggest questions for humanity. The RNA world hypothesis is widely accepted for the emergence of the life paradigm on Earth. How can we explore gaps in our knowledge of early-life systems? What limits of chemistries are ribozymes and aptamers capable of? I am trying to answer these questions via in vitro selection, directed evolution, and engineering.
Kwaku D. Tawiah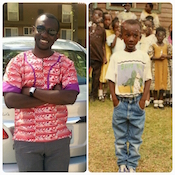 PhD student, Biochemistry

I am fascinated by the numerous functions of RNA aptamers. I am currently working on developing fluorescent aptamers that could potentially be used to track other functional RNA aptamers in vivo. This could help elucidate the mechanisms employed by aptamers in performing their function. Outside the lab, you'll most likely find me on the soccer field or glued to my TV set playing or watching soccer. I enjoy cooking as well.
Undergraduates
Creighton DeYoung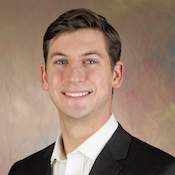 Senior, Bioengineering

The focus of my studies at the University of Missouri include Biomedical Engineering and Entrepreneurship. In the lab, I work with Kwaku to engineer aptamers to deliver specific payloads to infected cells. Outside of the lab, I serve as the Director of Winter Service for Mizzou Alternative Breaks and am also working on my first startup venture.
Madeline McFarland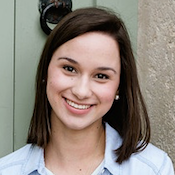 Junior, Biochemistry

I'm currently a junior in the Biochemistry department. In the lab, I work with Kyle and Carolina on their work involving aptamers. Outside of lab, I enjoy hiking, reading, listening to music, and swapping bad science jokes with my friends.
Esther Liu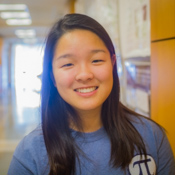 Summer/Winter Undergraduate Research Student

I'm a junior at Vanderbilt University studying Biological Sciences. In the lab, I work with Maggie to examine aptamer-specific viral resistance in HIV. Outside of the lab, I am involved with campus multicultural events and I enjoy playing piano and going to concerts in my free time.
Melissa P. Lokugamage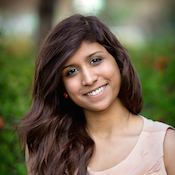 Senior, Bioengineering


I am currently a senior majoring in Biomedical Engineering. After graduation, I plan on attending graduate school for bioengineering. In the lab, I am currently working to select for ribozymes that phosphorylate free molecules to further understand the origins of life. Outside of lab, I am involved in service organizations around Mizzou and I enjoy camping, biking, eating international cuisine and going to concerts.
Tanner Shull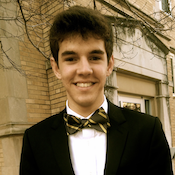 Junior, Biochemistry

I'm currently a Junior majoring in Biochemistry at Mizzou. In the lab, I'm working with senior graduate student Kyle Hill to explore the translational capacity of previously studied anti-HIV RT aptamers against prevalent plant viral RTs. Outside of the lab, I enjoy all types of music and concerts, and am passionately involved in MizzouThon (Dandce Marathon) as the Vice President of Internal Development.